DO BUSINESS
WITH THE BEST!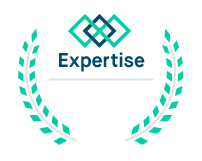 Best Print Shops
in Dallas

2018
Brochure Printing Services
Professional brochures printed by a local, family-owned, printing service company in Dallas.
Buy from Dave!
When it comes to first impressions, you want them to be IMPRESSIVE. And there's no better way to make a great first impression than with a quality brochure. At Dave the Printer, one of our many printing services is Custom Brochures.
Our complete brochure printing services will ensure an impressive look and feel.
Whether your brochure is to introduce new products, give information about your company or services, answer questions or educate, our printing experts can provide what you need to show off your company. Brochures are a low cost way to beautifully get your message out to customers.
If you know what you want, you can bring us your own files which we'll print in color or black and white. But if you need help, our expert graphic design team will create a brochure that meets all your needs. You decide on the size and weight paper and whether you want tri-fold, half-fold or Z-fold. All these brochures will prove to be a valuable marketing tool for you and your company.
Call or fill out a quote form today from our website. At Dave the Printer, you will receive high quality, affordable prices and on time delivery—every time. As Dave's been saying for more than 40 years, he'll "bend over backwards" to make his customers happy. You are guaranteed great customer service.
What are you waiting for? That great first impression is just a call or click away.