DO BUSINESS
WITH THE BEST!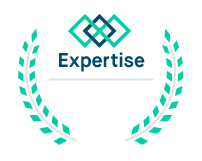 Best Print Shops
in Dallas

2018
Our America's Funniest Video Has Gone Viral!
On Christmas morning 2013, Dave's 5 year old granddaughter Taylor shows the family her newest toy from Santa. You won't believe what happens next!
With such a great moment captured on video, Dave insisted it be submitted to America's Funniest Videos.  It was selected this summer among thousands of video applicants to be on the 25th anniversary season opening of AFV!  The Ramsey family received second place for their video and enjoyed an exciting trip to Los Angeles for the taping of the show (more photos here).

Two weeks after the show aired in October, the video went viral when Hollywood actor Tyrese Gibson posted the video on his Facebook page and received 12 million views in less than one day.  It subsequently spread to huge social media sites like Huffington Post, BuzzFeed (#11 on their top 2014 videos), Vine, YouTube and FoxSports resulting in over 50 million views worldwide and climbing.
The World Demands an Ending!
Since viral videos are here today and gone tomorrow, we wanted to show you our versions to the end of the fairy story.  We had a lot of different ideas – so many that we couldn't decide on just one ending – so we've narrowed it down to two.
We want YOU to decide the REAL ending to the Fairy disaster.

The Fairy Funeral
The Visit from the Fairy Police
Stay tuned for another story of how we were able to "give back" to the Dallas Community because of this unique experience due to the generosity of the toy manufacturer Spin Master and our local church.