DO BUSINESS
WITH THE BEST!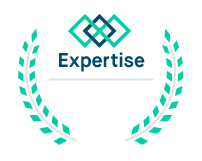 Best Print Shops
in Dallas

2018
Thank You for Supporting
Small Businesses like us during Covid-19!
Feel free to email us files at service@davetheprinter.com or call us at 214-630-4017 to place your order. You can also click Get Your Dave Quote and we'll be happy to get your project started with exact, written estimate. Typically within the same business day.
Hi, I'm Dave the Printer.
Below is a real picture of me doing what I do everyday for our customers! Have you ever seen a printing company bend over backwards to keep you happy? Well now you have.
But I'm not any ordinary printer (click The Dave Difference). I've been printing and bending like this for over 40 years in Dallas and have grown my fan base of customers one project at a time. I'd LOVE the opportunity to put my back bending service to work for your company!
Click Get a Dave Quote if you know I can produce what you want. If you've seen what we do, and want us to go to work for you email us the artwork or sign in below.
style=">Thanks for the opportunity to be your printer.
Dave The Printer
Best Way to Send Files to a Printer
Some of the many items we produce at Dave's.



How we can print your job:



Finishing services available: