DO BUSINESS
WITH THE BEST!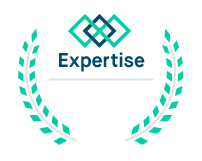 Best Print Shops
in Dallas

2018
Looking for a Printer?
Well, you came to the right page. Below is a list of my top ten things to look for when choosing a printer. See if you agree.
Never buy totally on price because you get what you pay for. Cheap paper, poor quality, missed delivery times and not standing behind their product are the pitfalls of relying solely on price.
If a reprint is required, and it's your fault, we reprint at OUR COST! Offering major discounts to save you money on reprints is something we know no other company is doing. We don't make a fortune off of your misfortune!
Does the owner (if you ever find out who that is) guarantee their work? Dave and Matt do. And you can even get their cell phone number!
Phone calls and emails to a printer need to be returned quickly, like at Dave's.
Take a tour of their shop. Is it clean, organized, professional and up to date? If not, then chances are your order will not be any of those things either.
Do they offer pick up and delivery to make your life easy? Dave does!
Can they print digitally and offset? Dave does, and this ensures the best pricing and quality per project specifications.
Ensure they have the technology to receive your larger graphics and image files quickly and easily. At Dave's we have a DropBox account setup and ready to receive your files and will assist you if needed. Or we have our own secure FTP site at ftp.DaveThePrinter.com as well.
Dave not only proofs all your files, just ask for help and our friendly graphic designers will lend a hand with designing or program questions.
How long have they been in business? Here today and gone tomorrow – just hope your job is not in their shop, or you need to reorder, when it's "tomorrow".
Dave is your best choice for your business printing. Trust him to be your company's printer!